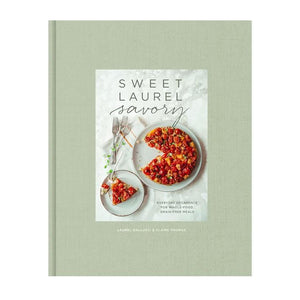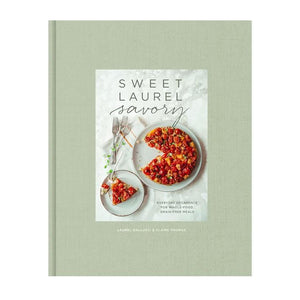 On Sale
Sweet Laurel Savory
Famed for their decadent grain-free and sugar-free sweets, the founders of Sweet Laurel turn to savory options in their newest cookbook. Featuring ideas for brunch, lunch, bread, salad, pizza, dips and platters, the recipes produce satisfying, flavorful results that are free of gluten, grains, refined sugar and dairy.
Includes 85 recipes for making savory, nutritious, grain-free meals, from everyday comfort food and family favorites to celebratory holiday entrées and brunch buffet spreads.
Recipe highlights include Avocado Fattoush Salad, Sweet Laurel Burgers and Sweet Potato Fries.
Written by Laurel Gallucci and Claire Thomas.
Hardcover, 272 pages.