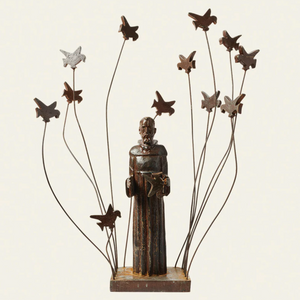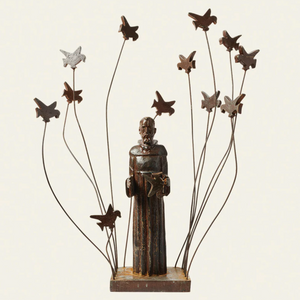 On Sale
San Francisco
Saint Francis, patron saint of animals, is known for his loving connection to all creatures in the animal kingdom, but especially to birds . . .
. . . they flock to him, gather above, and perch atop his open hands, listening intently to his message . . .
As symbols of freedom and as messengers, it is believed the birds were sent to encourage him and to help spread a universal message of thanks, grace, and love . . . 
Wax cast iron sculpture
Movable birds and hands
This item is distressed and features intentional cracks and imperfections.
Dimensions: 22" x 16" x 28"